In a world full of competition, it is crucial to have a good website that is in every way better than that of your competitors. A good website is one that is able to attract clients and fulfill their needs. The following are some characteristics of a good website. A good website should have a beautiful ...
One way of keeping your current clients hooked to your website and attracting new ones is by designing an attractive website. People are visual creatures and how your website looks will determine whether they will come back or not. Here are some of the things you must put into consideration while designing your website to make ...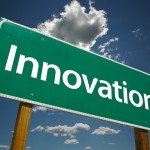 So you have your business website up and running but still have too little traffic of web visitors? There are some subtle tricks you can resort to in order to tweak your site to achieve higher traffic figures. With the amount of new websites out there and domain names being registered, the challenge for a ...