Innovative Tricks to Increase Web Traffic to Your New Site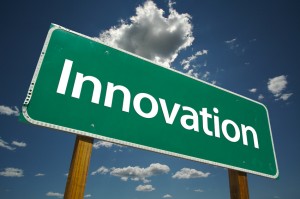 So you have your business website up and running but still have too little traffic of web visitors? There are some subtle tricks you can resort to in order to tweak your site to achieve higher traffic figures. With the amount of new websites out there and domain names being registered, the challenge for a new website is to stand out amongst the millions of people who are fighting for your visitors' attention.
Below we share just a few of those tricks:
Create interesting videos and upload them to video sites. Videos are not only captivating traffic generation aids, but you can use them to build trust with your visitors. All you will require is a good digital camera and PC. After recording a quick video, load it onto your PC and edit it using easy to use editing software and then upload it to video sites such as YouTube. Be sure to include a link back to your website and watch as traffic on your site increases many times over.
Create a Blog. Search engines try to provide quality content to users and blogging sites are recognized as information rich sources for visitors. You can easily create a free blog account using such sites as WordPress or Google's Blogger. You have the alternative of setting one up and integrating it to your existing website. Use your blogs as a means of dispensing free advice to your online visitors and they will soon get used to visiting your site.
Write Excellent and Content Rich Articles. Suffusing your website and blog with rich articles is an unbeatable way to generate traffic to your website. Learn how to use tried and tested methods of keyword integration and Search Engine Optimization to ensure your website content stands out from the crowd. Make sure you provide a lot of value in your articles by educating your target market instead of just pitching your products and services.
Create Website Links. This trick means ensuring you place a link to your website on a popular high traffic website. There are two ways this can help increase your traffic. Other than giving you added visibility, website linking helps boost your website's popularity with search engines. To understand how this works, let us assume you have 50 websites linking to you; search engines would view your website as more popular than a website with only 2 links, the content of your respective sites notwithstanding.
Hire help… Call us now for a free quote.